Who: Kalahari Biltong is a prosciutto style seasoned sliced beef jerky which is air dried for 18 days using a traditional South African method.
Problem: A new brand with a need for logo, packaging, and the then some.
Solution: Get to know the people, the product, and the goals of this young brand to ensure that we bring this brand to life in the best (adventure filled way) possible.
Brand and design the packaging for Kalahari Bitlong, a South African jerky line inspired by an adventure of a lifetime when three athletes competed in an Ironman and Ultra Marathon in an incredible span of 6 days. Bitlong is a tender and moist jerky and proved to be the snack of choice on their journey. The brand is to feel exotic, adventurous, and inspired by their adventure in South Africa, the origin of Bitlong.
The packaging design has layers of the brand's athletic journey in South Africa: The underlaying map is a map of the Ultra Marathon; the logo is inspired by the Kalahari Desert and the dramatic shadows throughout the day; and the typography evokes a strong and adventurous presence.
Project
Branding for Natural Foods
What We Did
Branding, Package Design, Photography, Marketing Collateral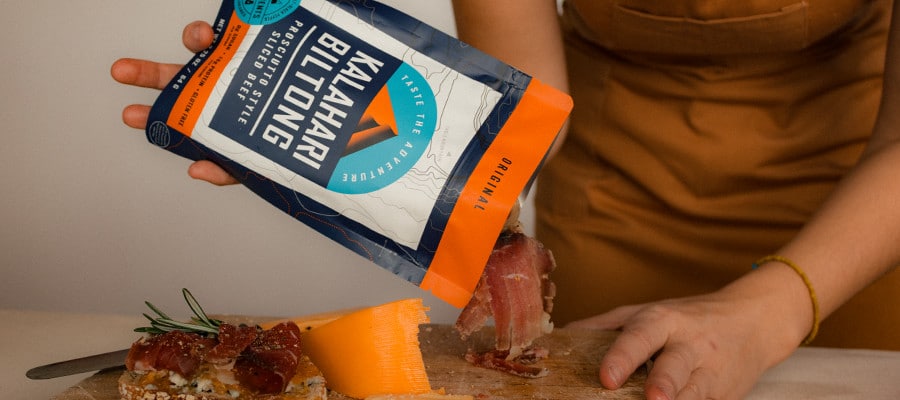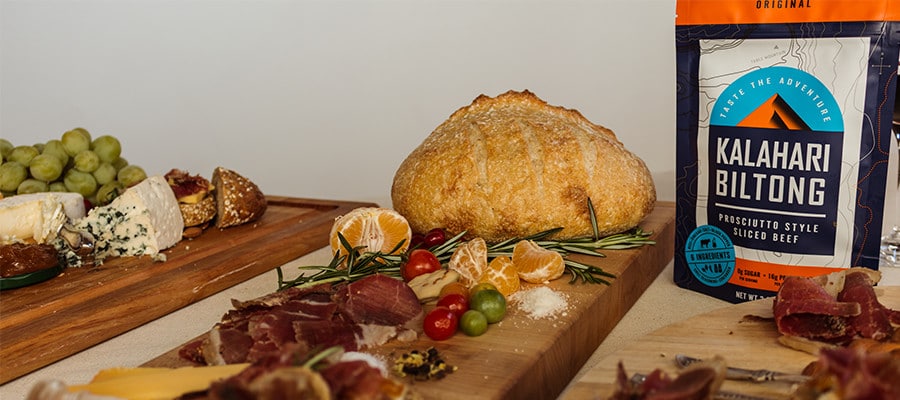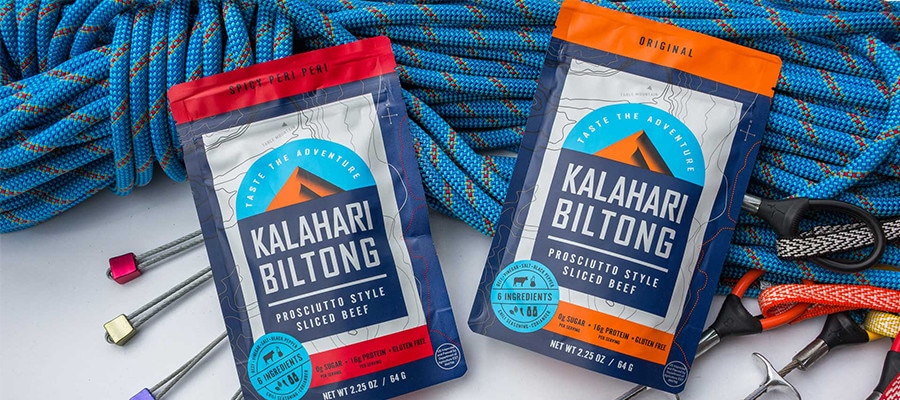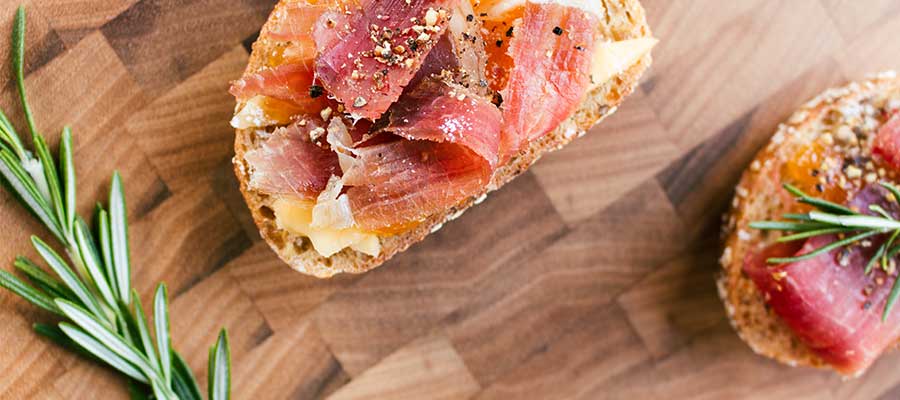 Brand discovery is crucial,
let insight drive strategy.
Ask questions, read, learn and ask more questions.
It's amazing how results improve when you focus in on your brand. Making sure that you are proud of your advertising materials is important, it signals you're on brand and you are creating content that will work for you.